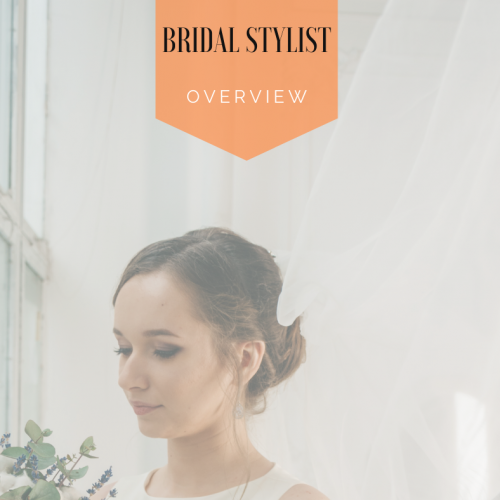 Bridal Stylist Diploma Course
Would you like to make more of your colour skills and be fully booked with clients? Are you offering a specific Bridal Colour Consultation as part of your colour services?
Our Bridal Stylist training course is ideal for anyone currently working in colour analysis and fashion styling who wants to tap into the Wedding Industry, or for someone who may already be involved in wedding planning, wedding make-up or bridal-wear or more general retail. If you are looking for a new horizon, this course could be for you.
Although Covid-19 has changed the Wedding Industry, money is still being spent on this important day. The average spend on a wedding dress in the UK was £1,500 (But as we know they can cost a great deal more than this) And for the guests it often costs over £1,015 (Provident April 2018) to attend the wedding with hen nights, gifts, outfits and hotels all to be paid for (and double this when abroad). It's an important day not just for the Bride and Groom but for the whole wedding party as well as the guests.
Some Brides will choose a theme for their Wedding Day. Sometimes this involves everyone (not just the Bridal Party) wearing the same colour. The most popular wedding colours in 2018 where White/Ivory (74%), Black (4%), Blue 34%, Purple (20%) and Pink (36%). So knowing your best colours will, as we know, make the whole bridal party look fabulous on the big day, and also save expensive mistakes.
The first students who signed up for the course in the pre-launch (Beta phase) have already completed the course and their Certification. This is what one of them has to say: "Thank you so much for sending my first module feedback, I am overwhelmed that I received a distinction. Thank you so much. This assignment was one of the most enjoyable I have completed. As you say the choice is endless and it would very easy to go overboard on the whole theme. The additional resource that you sent will be very helpful during the planning stage, when working with real Brides. I look forward to beginning the next assignment!"
If you are looking for a new horizon, this course could be for you. You'll be given ideas for new services, the swipe files and information to implement them, you'll develop your colour skills and knowledge, specifically if you'd like to work in the UK Bridal Market. It's home study, with a tutor who will assess your work and a certificate on completion. This is not a get rich quick course – you'll have to put in some effort to complete the practical work and assignments. But once complete you'll have a new service that will enable you to work with your clients for longer and get your diary fully booked.
What's Next?
You can request our detailed course information by entering your details below, you will receive a link by email.
If you are ready to get started please call us on 07725 576472 to order your course, or email info@trainingwithimagination.co.uk
Please note this course is written in English for the UK market. It is not suitable for stylists in Europe or other countries.
If you are ready to start today – you can pay and access the course on our online platform here:
Updated Spring 2022